We have set our machine-learning model to work on the Turkish lira, which has collapsed on the back of a series of comments by President Erdogan in which he defended his pursuit of lower interest rates despite the lira's ongoing implosion, maintaining that a "competitive" lira would support investments and jobs.
TRY's implosion was striking in that Erdogan's comments could hardly be considered 'news', and were simply a reiteration of his well-worn anti-interest rhetoric. However, markets seemed to take them as a signal that further monetary easing is in store.
Turkey's central bank cut its one-week repo rate by 100bps, to 15%, last month, which in combination with the latest CPI inflation figure of 21.4% leaves the real repo rate at -6.3%, the lowest level seen in over a decade.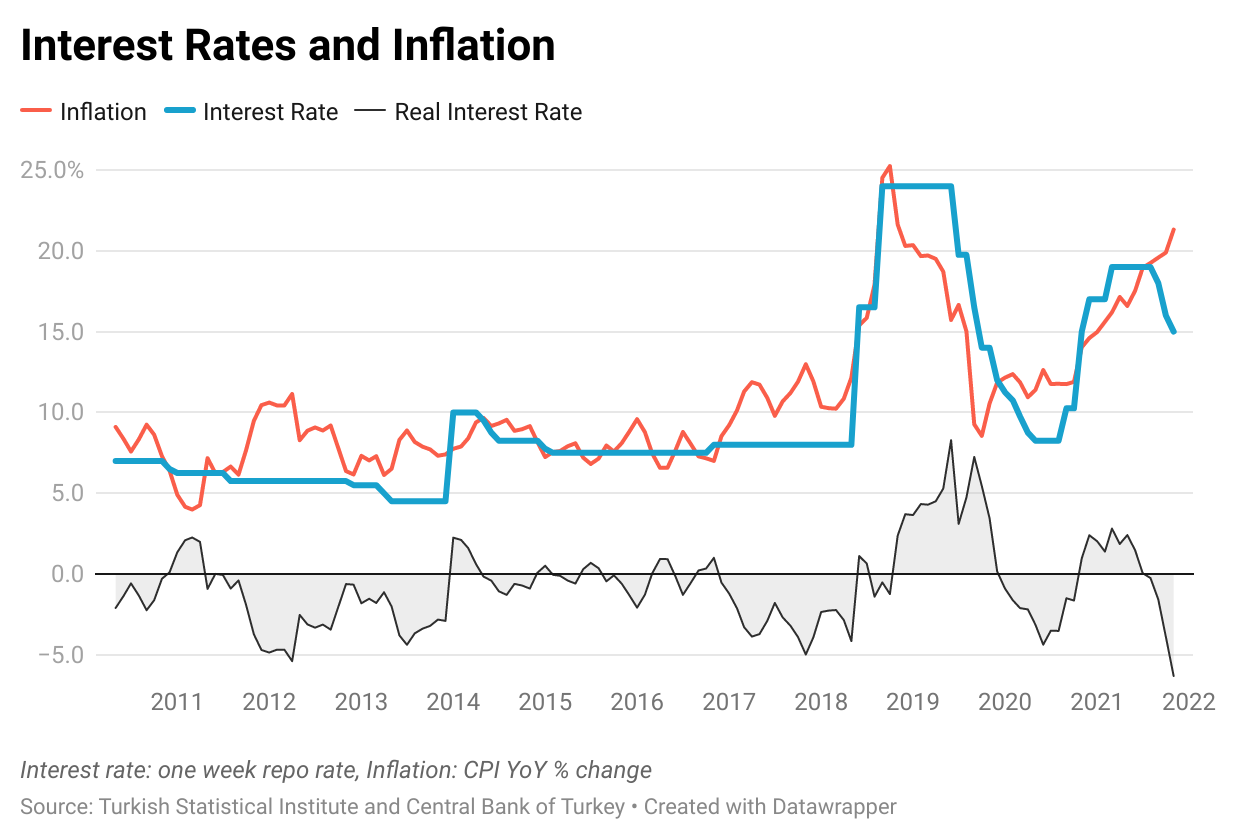 Machine-learning forecast: 12 months
Our machine-learning model forecasts that the Turkish lira will hit its lowest point by June of next year at a rate of US$0.058 (or 17.24 lira to the dollar) – a further 20% drop from current levels.
The bottom of the parallel channel represents a strongly oversold area and should act as a springboard to support the price back to US$0.081 (or 12.35 lira to the dollar) by the end of next year – an 11% increase from current levels.
Lira's underperformance is unsustainable
A fall of -38.1% over the past three months is a nearly unprecedented 4.7 standard deviations from the historical average three-month rolling performance of -5%.
It's difficult to form a bullish opinion around the lira as it falls to an all-time low and during one of its worst-performing periods in history; however, this current level of underperformance is unlikely to be sustained.
As with the rapid sell-off in 2018, there is usually a bounce after periods in which TRY depreciates so quickly (although, in 2018, the rebound was accompanied by aggressive rate hikes). At the very least, a period of consolidation can be expected as participants take stock and decide on their next major course of action.