President Erdogan and the CBRT have maintained their aversion to rate hikes even as Turkey's inflation and balance of payments (BOP) dynamics continue to worsen, setting the lira up for continued weakness as tight global financial conditions are exacerbated by domestic policy mistakes.
Late last month, the CBRT opted to hold its policy rate at 14% even as inflation continued to spiral, reaching 73.5% yoy in May and pushing real rates to -70%, by far the lowest among our sample of 66 emerging markets (Sri Lanka is second lowest at -25% and the unweighted average is -4.75%).
Nonetheless, Erdogan has remained steadfast in his insistence that there is no connection between low rates and high inflation, saying recently that only "illiterates or traitors" make such claims and announcing yesterday that "This government will not raise interest rates. We will continue cutting them." The comments triggered a renewed lira sell-off, with the TRY dropping 2% so far this week at the time of writing.
In the following note, we will illustrate Turkey's growing price and external pressures in a series of 23 charts. Barring a significant monetary policy shift, which seems unlikely, we think the TRY will continue to underperform (it is down 20.6% ytd versus +0.2% for the JP Morgan EM Currency Index, per Bloomberg data, roughly in line with the performance of the LAK and GHS and surpassed by the LKR's 44% slide). We retain our Sell recommendation on the TRY and local currency government debt.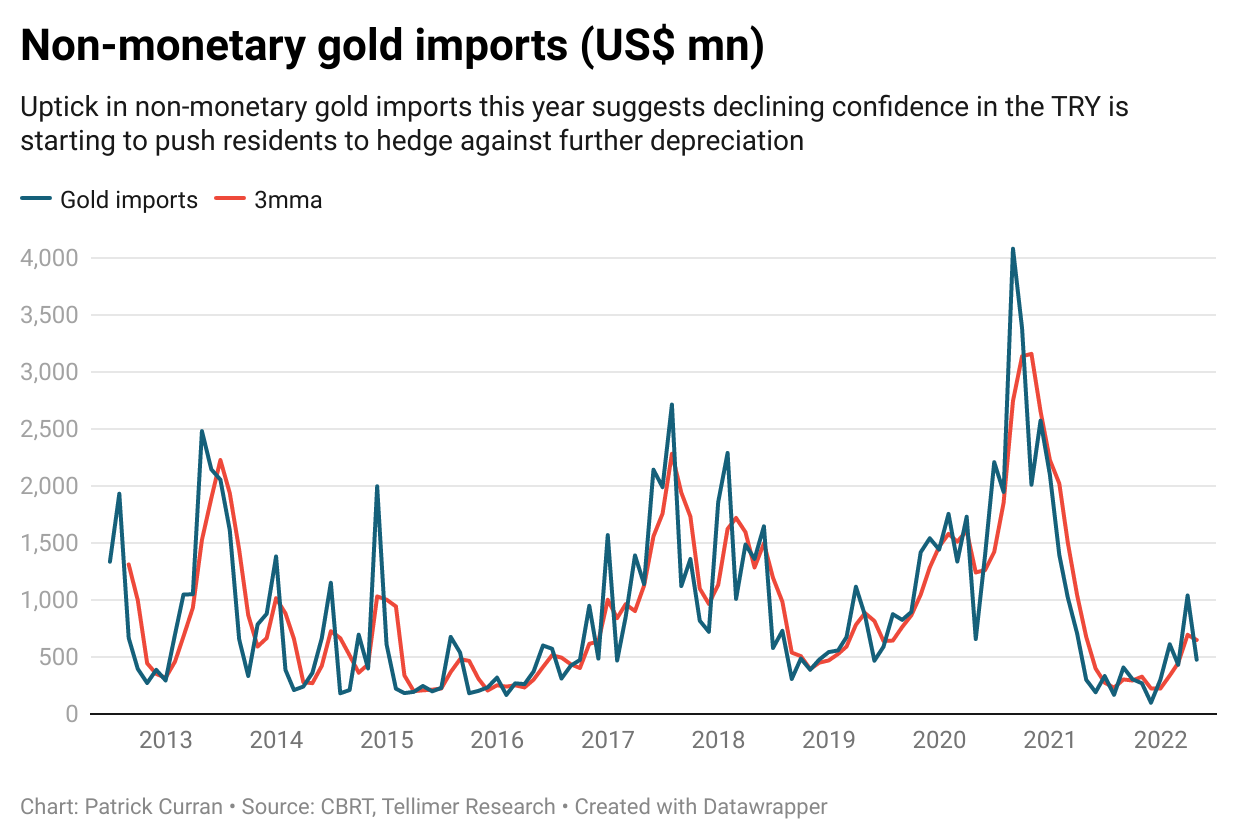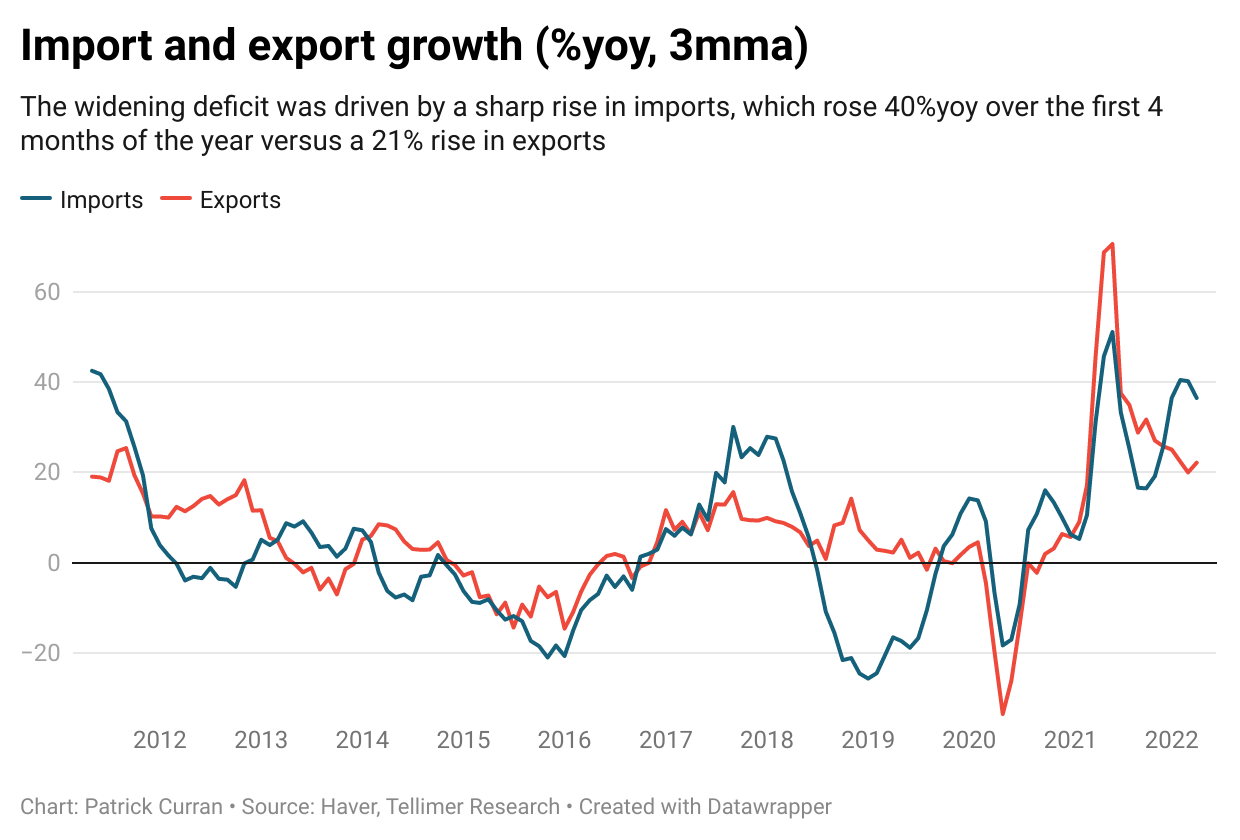 Related reading
Turkey: Entrenchment of low rates spells trouble for the lira, April 2022
Turkey's electoral reform improves prospects of ruling AKP, April 2022 (Malik)
Turkish central bank stays course despite rising price and external pressures, March 2022
Turkey: The calm before the storm, February 2022
Turkish lira stability could be short-lived if CBRT fails to reverse course, January 2022
Turkish lira reversal and reserve depletion in four charts, December 2021
Turkish lira whipsaws as government intervenes, December 2021
Turkish lira collapse stoked by another rate cut, December 2021
Turkey: The de-anchoring of inflation expectations in one chart, December 2021
Turkish lira hits fresh lows and is set to plunge further until mid-2022, December 2021 (Huckle)
Turkish lira implosion in four charts, November 2021
Turkish lira battered by another irresponsible rate cut, November 2021
Turkey: Sharp policy shift solidified by 200bps rate cut, October 2021
Turkey: Central bank sacking sends lira into tailspin, October 2021