We think Zambia's high real yields are attractive and a still relatively robust balance of payments should insulate ZMW from a disorderly depreciation. Further, against the backdrop of broader EM weakness and volatility, local Zambian debt will likely remain a relatively low beta play and should continue to outperform the market.
We have a Buy recommendation on the ZAMGB 11 01/25/2026s. We prefer the '26s for their relatively high liquidity and low duration given a flat yield curve that does not provide much of a pickup for taking on duration and inflation nearing the end of its downward trend (thus making further rate cuts unlikely).
Report: Zambia – Upgrade local debt to Buy on high real yields
We remain positive on China – it tops our EM Country Index. The long list of risks makes the story imperfect, but at least those risks are well known and, to a degree, valuation multiples reflect them.
The short-term tension in the China investment case remains between the rare capacity for policy stimulus (real interest rates are zero, gross government debt is below 80%, and total external debt is below 15% of GDP), on the one hand, but less benign domestic (zero-Covid strategy, property slump, regulatory crackdown on Tech and other sectors) and external (recession and inflation risks in export markets, geopolitical friction with the US) conditions, on the other.
Report: China – Still positive despite weak monthly economic data
A wide range of data sources are highlighting the vibrant state of the UAE economy. Consumer spending is growing strongly, particularly in the online space. Tourism is a key supporting factor, with visitor spending recovering sharply, and hotel occupancy and pricing rates also robust.
Strong public sector transport data point to the broad-based nature of the economic rebound, while the real estate market is also buoyant. Meanwhile, public finances are benefitting from the oil price windfall, which provides a strong foundation for continued optimism from both consumers and corporates. UAE private sector employment has grown by 9% yoy.
Listed equities that are geared to these developments include Air Arabia, Aldar, Arkan Materials, Du, Emaar, ENBD, Fertiglobe and Taqa.
Report: The UAE is on a tear – how best to gain exposure to this dynamic economy
AMTD Digital is a meme stock that is set to collapse – we have initiated coverage on the Asian tech company with a Sell recommendation.
AMTD Digital saw its market cap reach US$310.6bn on 2 August, more than 100 times the level at its initial public offering on 15 July and overtaking Alibaba (US$237.3bn) as the number one Chinese company listed in the US.
It also rose to 25th in the global ranking, leapfrogging such multinationals as Toyota Motors, Coca-Cola and Pfizer, but has since fallen sharply.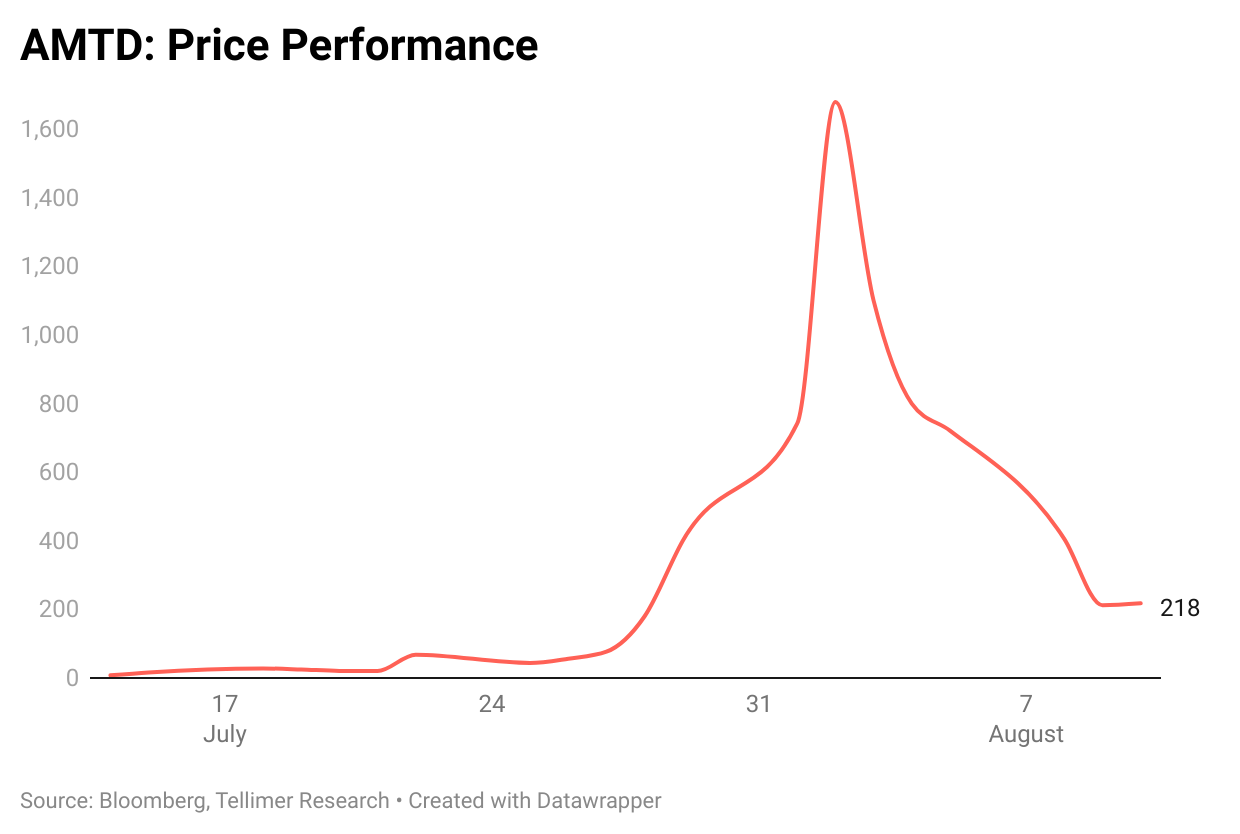 Report: AMTD Digital – The mother of all shorts
From Australian BNPL woes to Klarna's massive down round, the BNPL sector has been in the news lately, mainly for the massive challenges the sector is facing.
The viability of the business model is also increasingly being questioned, particularly in a rising interest rate environment, but this doesn't mean that the BNPL story is over. Adjustments to business operations will likely be needed as companies try to strike the optimum balance between growth and effective risk management, but the best-run firms should be able to successfully navigate these new challenges.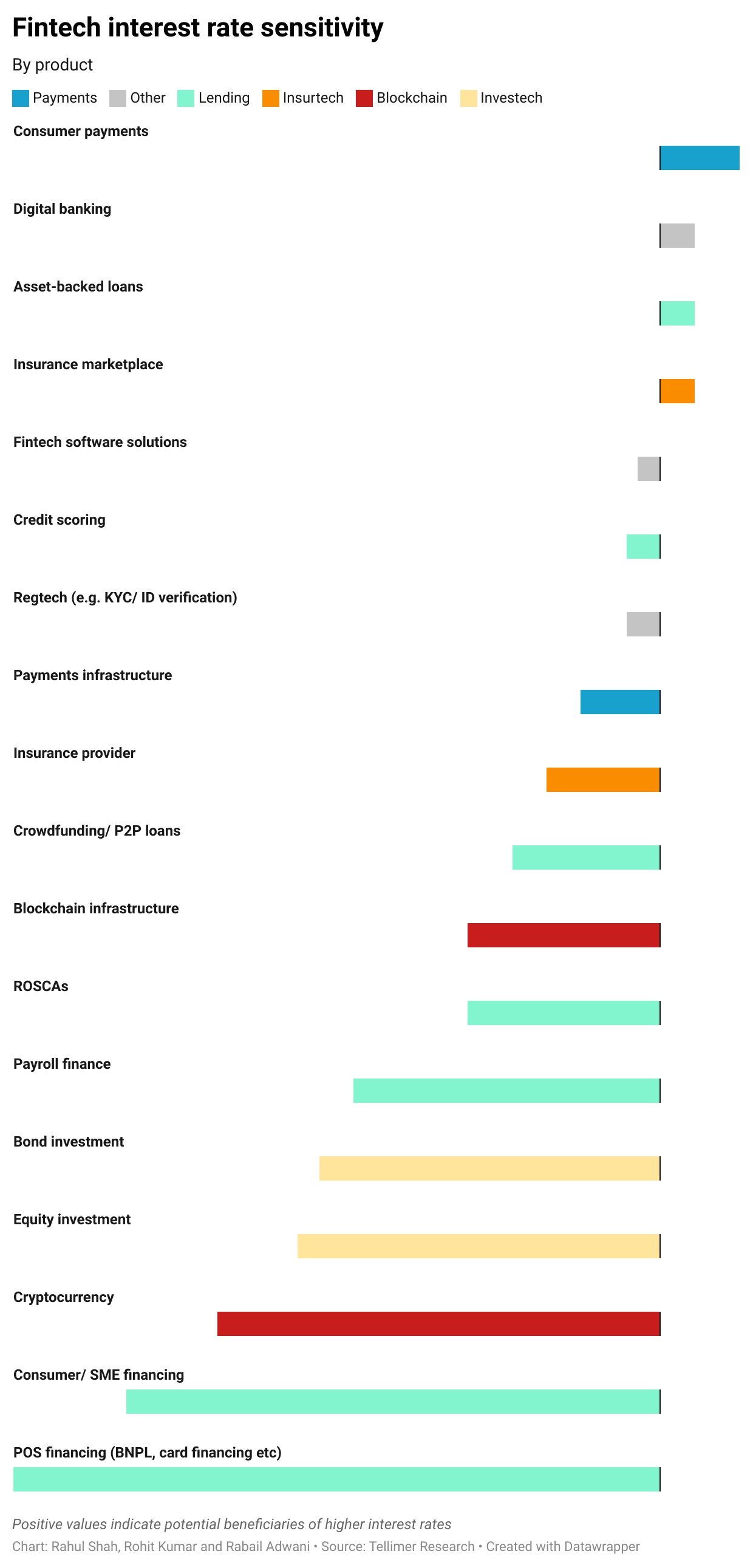 Middle East BNPL Tabby's recent mega debt funding round (US$150mn) – which will allow it to service the growing demand for its services while increased scale should boost its path to profitability – reaffirms our view that the BNPL story isn't over.
Report: Tabby's strong momentum reaffirms our view that the BNPL story isn't over