Nigeria's central bank responded to record inflation numbers with a surprise 100bps interest rate hike. This increases downward pressure on local equities. Meanwhile, venture capitalists are piling into Nigerian solar companies (despite dissipating deal flows overall), as they look to expand operations to take advantage of high demand for solar power given the increasing price of diesel and the recurring power crunch.
Staying with energy issues, we look at Senegal and Guinea's rush to explore oil and gas resources and how it relates to the green economy. Meanwhile, Nigeria's fintechs are facing the heat, with money laundering allegations and fraud concerns forcing the startups to halt the issuance of the virtual USD cards that have been a solace for customers amid an FX liquidity squeeze by the central bank.
In Nigeria's equity market local yields are rising, the Naira is at a record low vs the USD in parallel markets and we expect increased equity activity as Q2 22 results season commences.
Nigeria surprises with another rate hike
The Central Bank of Nigeria (CBN) surprised for a second consecutive meeting with a 100bps hike to its policy rate, taking it to 14%. The decision came as inflation continues to trend upwards, having risen from 15.9% yoy in March to 18.6% in June amid increases across food, energy and core prices.
We think inflation will continue to rise to 19.5% yoy in August before moderating to 18.2% by year-end, prompting us to revise our average 2022 projection to 17.8%, from 17.0% in May. The rising rates also make a case for a sell-off in equities – until recently Nigeria had been the top-performing market in 2022 globally, but it is now second to Lebanon.
Senegal and Guinea set the ground for oil and gas exploration
In the past week, Senegal and Guinea have announced major plans to explore their oil and gas resources. Senegal's energy official announced that it would approve the final investment decision (FID) for phase two of the Greater Tortue Ahmeyim (GTA) project and the Yakaar-Teranga development before the end of 2022 (sooner than the expected 2023). The first phase of the 2.5mtpa GTA project is expected to deliver first gas in 2023 and the second phase is expected to double its output. In Guinea, the government is to launch licencing rounds for 22 offshore blocks after unyielding exploration activities since 2012 (by US firm HyperDynamics) and by Total in 2018.
Clearly these African producers are eager to explore their fossil resources while they can, especially given the threat of the emerging green economy that could lead to reduced demand for fossil fuels in the future. That said, in the current energy environment the role of fossil fuels is far from over and the need for more supplies cannot be over-emphasised. The new supplies could not be better timed, as Africa's top oil producers are recording declines.
Nigerian fintechs come under scrutiny
Nigerian fintechs have been feeling the heat recently. Flutterwave's accounts were frozen in Kenya due to money laundering allegations, and although it has denied the allegations, the incident drew attention to the weak AML/KYC implementation by fintechs. The concern for AML/KYC implementation is further compounded by a recent court case against some Nigerians who pleaded guilty to using their fintech, Ping express, for money laundering activities.
Money laundering is not the only problem, the age-old problem with fraud is also resurfacing. Nigerian fintechs have been forced to pause USD virtual card issuance due to complaints of bank fraud by their partner, Union 54. USD virtual cards have become a popular fintech product for Nigerians due to the dollar transaction limit of US$20-50 on regular Naira cards and limited access to physical dollar cards. We previously highlighted that fintechs need to improve their security as it remains a top concern for customers. These incidences could further increase regulatory oversight of the sector.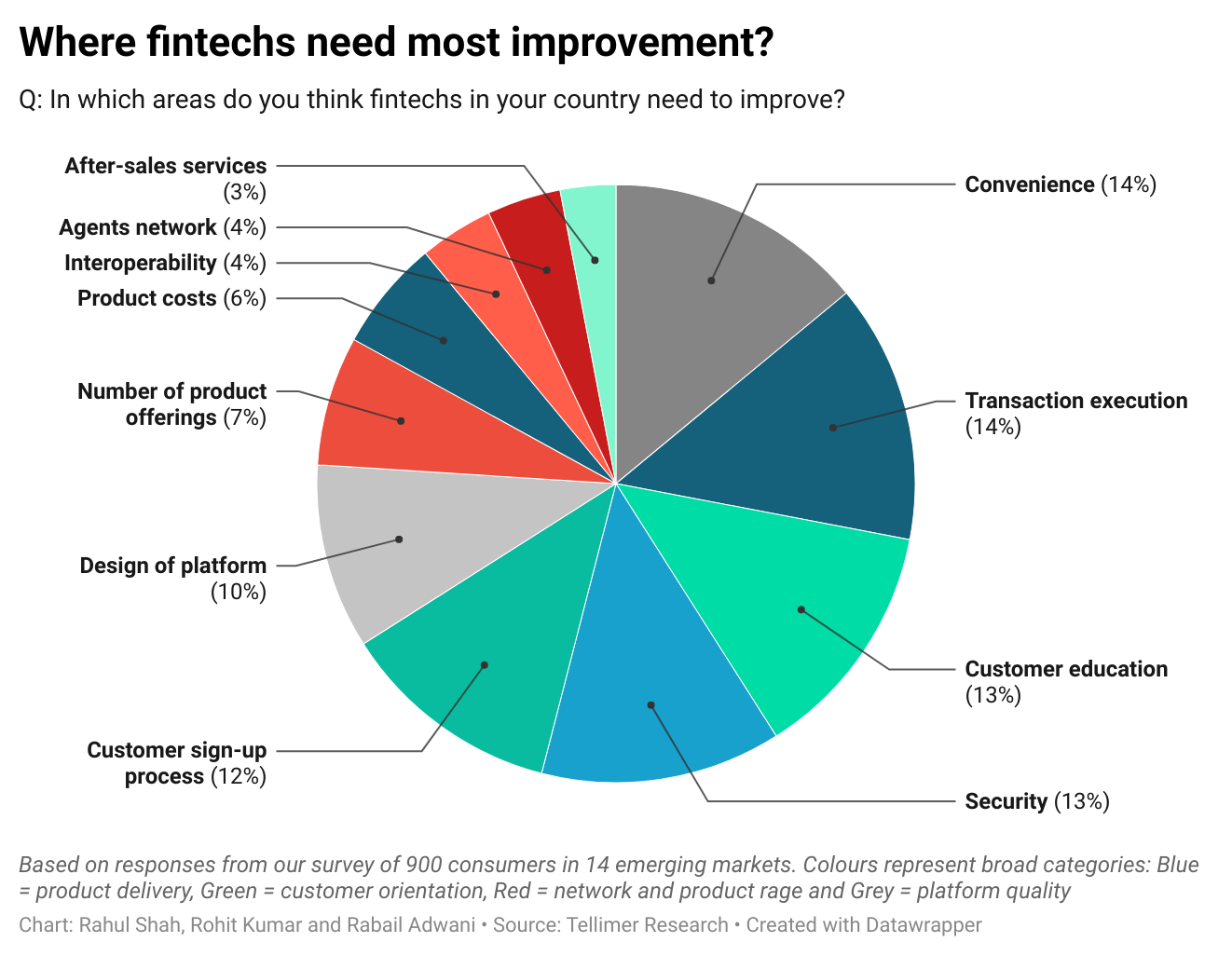 Related reading: The ultimate guide to Nigerian fintech, Where fintechs need to improve the most
Nigeria solar companies seek capital raise, as demand for solar skyrockets
We have highlighted the increasing interest in solar power in Nigeria, amid increasing diesel prices, recurring petrol scarcity and the frequent collapse of the power grid. As a result, many solar power providers are seeing spikes in demand and squeezes on available capacity. So much so that the solar companies are seeking additional funding to increase available capacity.   
According to media sources, solar company Rensource is looking to conduct a series B raise by 2023 (more than the US$20mn in 2020), to fund its expansion across Africa. Daystar is also in talks to raise as much as US$100mn by 2023 after securing US$20mn from the World Bank in 2021. Interestingly, the company executives mentioned that they are seeing ample investor interest, despite the tumble in venture capital (VC) valuations and dissipating VC deal flows.
Togo launches e-visa platform
The Republic of Togo recently launched an E-visa system that enables applicants to complete the visa application process electronically without needing to visit an immigration office or embassy in person. Apart from the easy immigration processes, this will also improve general data collection for the government, something many African countries lack. It may also encourage tourism to the country. However, execution is what matters most.
Upcoming
Ghana interest rate meeting – 25 July
Ghana's central bank will meet next Monday, and analyst consensus is for the interest rate to remain at 19%, after a 200bps hike in May. This is despite inflation coming in at 29.8% yoy in June, up from 27.6% the previous month, and the highest since December 2003.
African Development Bank's (AfDB's) African Economic Outlook 2022 discussion with the US' Atlantic Council – 27 July
The AfDAB's AEO22 report is an authoritative guide on Africa's climate crisis. The report was launched in Ghana in May and provides a comprehensive analysis of how to build climate resilience and achieve a just energy transition in Africa. The points discussed will tie in neatly with the "African COP", COP 27, to be held in Egypt in November.
Recent West African research
Markets
Nigeria's equity market was positive over the past week, with the all-share index posting a 1.2% gain. The positive performance was largely driven by interest in Seplat and Airtel, which we have previously highlighted as 'exit stocks' for foreign investors. Market breadth was negative with 39 losers and 23 gainers. The top losers included bluechips such as Dangcem, Nigerian Breweries and BUA Cement.
As we have discussed previously, we have a negative outlook on the Nigerian equities market as the increasing domestic yields (see yield curve below) and the absence of foreign investors will put a dampener on local participation. That said, we expect increased activity on the exchange in coming weeks as Q2 22 results season is upon us.