It's been a rollercoaster week for Nigeria's energy industry. The good news: the Dangote Refinery and the highly uncertain Port Harcourt Refinery now have a start date set for 2023. This could make Nigeria a net exporter of refined fuel soon. The bad news was the blast at an illegal refinery site in south-eastern Nigeria which left over 100 people dead, and highlighted the urgent need for regulated modular refineries.
Meanwhile, Benin's economy is about to get a boost from a US$658mn IMF credit facility and Nigeria is to issue another international bond, hot on the heels of its successful eurobond issue in March. In politics, Nigeria's February 2023 elections draws closer, as the ruling APC and opposition PDP set dates for the primaries. We also take a look at political affairs in Ivory Coast and Guinea.
Nigeria plans another international bond sale 
Nigeria's finance minister, during a recent TV interview, hinted that Nigeria would be revisiting the international markets soon for a US$950mn loan issuance in April or May 2022. This comes a few weeks after Nigeria successfully issued a 1.25bn Eurobond priced at 8.375% in March – the first Eurobond from the continent in 2022 – which was 198% oversubscribed.
The success of the previous issue bolsters the government's pursuit of what could be the final issuance this year as part of its planned borrowing to finance the 2022 budget. The receipts would give the needed support to the FX reserves (down US$807mn year to date to US$39.7bn) and aid in meeting the US$300mn diaspora bond set to mature in June 2022. Although the minister said this could be the last Eurobond issuance this year, they may reassess depending on market conditions.
IMF reaches agreement with Benin on US$658 million extended credit facility
The Benin authorities and the IMF have reached a staff-level agreement on a 42-month blended Extended Credit Facility (ECF) and Extended Fund Facility (EFF) arrangements. The funding will help putt the economy back on track through effective revenue mobilisation and also tackle the rising insecurity stemming from Jihadist attacks in the Northern part of the country (bordering Niger and Burkina Faso). Final approval for the IMF loan is expected in June.
Benin's economy has made impressive strides over the past five years, having faced challenges from Covid and the Nigeria border closure (2019). The border reopening in 2020 and economic recovery from Covid bolsters Benin's outlook. However, rising insecurity and contagion of the Russia-Ukraine war are headwinds.
Nigeria's refinery disaster and how to fix the industry
An explosion at an illegal refinery in eastern Nigeria on the border of Rivers and Imo states led to the deaths of over 100 people on 22 April, and highlighted the mess that country's oil sector is in.
The high rate of oil theft and informal refinery activities have been major issues for Nigeria's economy, with poor communities in producing regions often resorting to illegal and highly dangerous 'oil bunkering'. Along with the decline in investment in the sector, this has been a major reason for Nigeria's extremely poor oil production numbers. Not to mention the dire pollution impact on neighbouring communities.
In Q1 22 on average, Nigeria under-produced by 200,000bpd versus its OPEC quota, which translates to cUS$1.8bn in total lost oil revenue (based on a US$97/barrel average oil price) over the three months. To solve the menace of illegal oil refineries, there is a dire need for modular refineries which cost less than the larger scaled refineries and can be completed in 12-18 months. This would not only help to shore up much-needed local refinery capacity, but also provide job oppurtunities.
Two ways Nigeria could become a net refined oil exporter in 2023
Nigeria relies on imports to meet 100% of its refined energy needs, despite being Africa's largest oil producer.
The country's major hope for energy independence is the Dangote refinery. Although the highly anticipated 650,000bpd capacity refinery has been delayed a number of times, with the latest deadline set for 2023 (before President Buhari leaves office), it remains Nigeria's best chance.
That being said, there has been a surprising recent announcement that the Port Harcourt refinery could resume operations in Q1 23.
If successful, the ample spare capacity would mean excess refinery capacity for Nigeria's 425,000bpd daily fuel consumption economy, meaning that in a best-case scenario Nigeria could even become a net exporter.
Nigeria's 2023 election race: APC and PDP sets presidential primaries date
In preparation for the upcoming Nigeria elections in February 2023, candidates for various positions across the country have started declaring their intentions to run.
The ruling All Progressive Congress (APC) and the opposition People's Democratic Party (PDP) are set to hold primary elections for the presidential post. We are likely to see a tilt towards Southern candidates, given the country's unwritten 8-year regional rotation.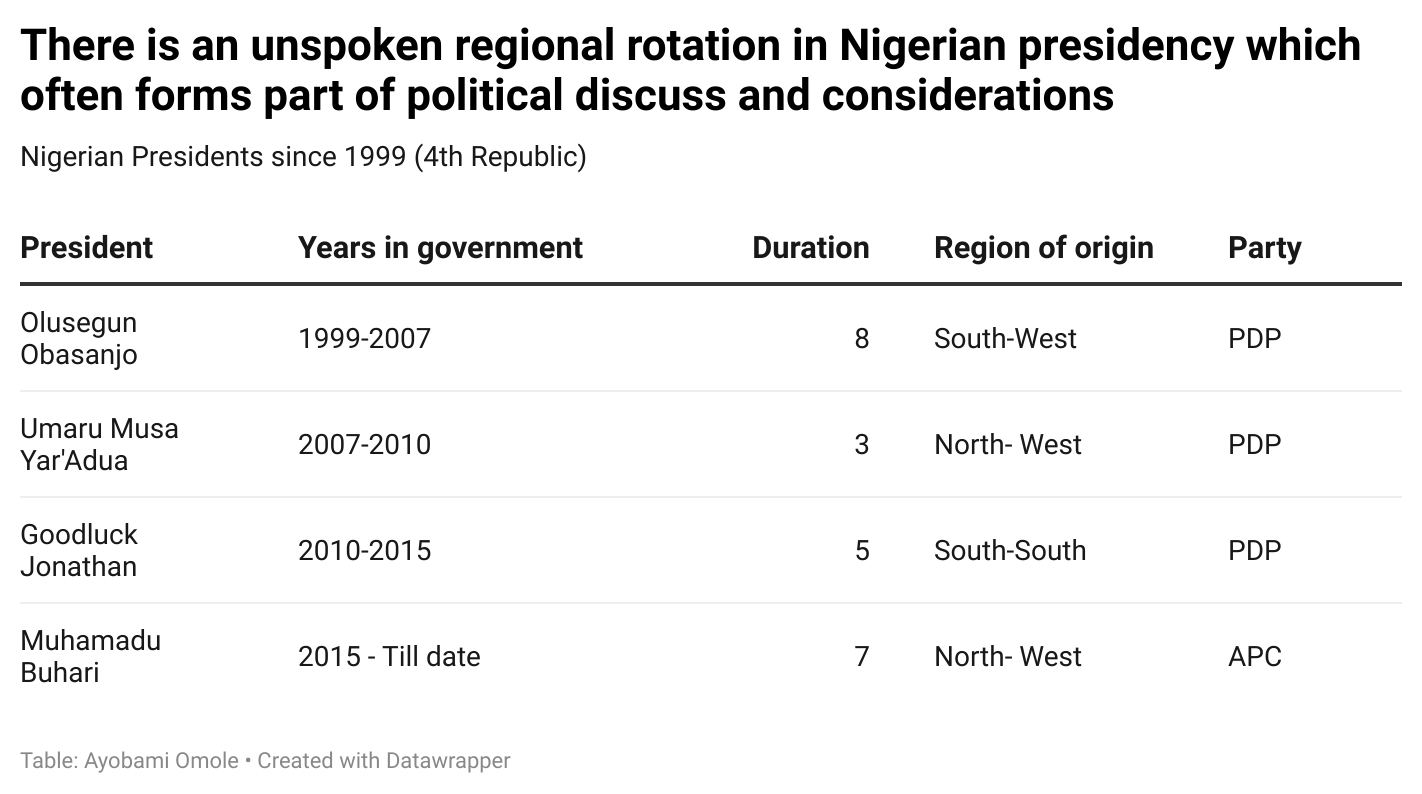 Cote d'Ivoire's Ouattara names central banker as his vice president
The president of Cote d'Ivoire has appointed a central banker, Tiemoko Meyliet Kone as vice president. Kone had been the president of the West African regional central bank (BCEAO) since 2011. The position of vice president had been vacant since 2020 when the previous incumbent resigned.
This appointment also coincides with a cabinet reshuffe and downsizing, where the president slimmed down his ministers from 42 to 32. He highlights a reduction in state spending as the reason behind the downsizing. As we said in last week's West Africa in Focus, the economic situation in Cote d'Ivoire looks promising when compared to fellow West African countries.
Guinea's Junta releases former Guinea President Conde from home arrest
Guinea's former President, Alpha Conde, has been freed from house arrest after seven months. The former president was ousted during a military coup (one of many in West Africa recently) in September 2021. The coup led to the suspension of Guinea from the African Union (AU) and the Economic Community of West African States (ECOWAS).
ECOWAS had given Guinea an ultimatum to present a plan for transition to constitutional government by 25 April. The military government is yet to submit this plan, risking further sanctions for the country. 
Upcoming events
PMI April data – Nigeria (3 May) Ghana (5 May)
The Purchasing Managers' Index (PMI) for both countries are expected to print lower in April. Nigeria's PMI is expected to drop from 54.1 in March to 53.7, albeit still above the 50pts mark which signals economic expansion. On the other hand, Ghana's PMI reading is expected to slip further into contraction, from 47.2 to 46.5.
Markets
Nigeria's all-share index extended gains this week, increasing by 1.6% wow and bringing the ytd gain to 13%. The buoyant market sentiment was illustrated by the wide positive market breadth, with 62 gainers and 18 losers. This marks the third week of consecutive gains, and the positive sentiment is driven by investors taking positions as Q1 earnings releases roll out and the reinvestment of dividend payments.
We see positive sentiment persisting in the short term, swayed by broadly positive earnings releases in the coming weeks. In the long term, our outlook for Nigerian equities is unchanged: FX restrictions will keep Nigeria off-limits for fresh capital from foreign investors, while locals will dominate. In addition, several factors point to increased domestic yields towards H2, which might put a dampener on local participation in equities.