Oil exports drive 5% of Colombia's GDP, similar to Ghana, but its equities have underperformed almost 60% year to date. It has underperformed other oil exporters in the emerging and frontier markets by 20-40%.
Twin fiscal and current account deficits require structural reform, but the latest outbreak of protests against tax increases demonstrate the challenge. Defence Minister Molana has blamed ELN (National Liberation Army) rebels and rogue members of FARC (Revolutionary Armed Forces of Colombia) for fatal violence. Finance Minister Carrasquilla is reportedly resigning after the government caved in on the proposed legislative bill to raise tax revenue.
Beyond this bout of protests, the perception of corruption inhibits the trust, the fragmented Congress the unity, and the four-year election cycle the time needed for reform. The next elections are in the first half of 2022 and the window for material reforms has likely already closed for right-of-centre President Duque.
Colombia is the cheapest oil exporter equity market, on price/book relative to history, but beyond being unloved and cheap, there do not appear any homegrown catalysts for it to re-rate relative to oil (or LatAm) peers. Colombia is 7.4%, 2.2%, and 14bps, respectively, of the FEM, LatAm, and EM MSCI indices.
Seven charts in this report illustrate this argument.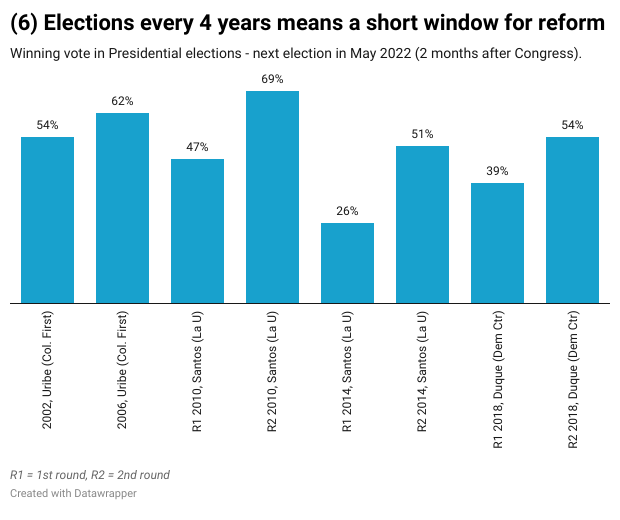 Related reading
OPEC+ opens the tap unexpectedly and oil price goes up!, April 2021
Oil: The cheapest oil exporter equity markets, January 2021