27 May 2021
Quantitative Analysis /
China
Chinese yuan breaks 3-year high against the dollar
James Huckle
Quantitative Analyst @ Tellimer Research
27 May 2021
The yuan has strengthened by +10.7% in the past 12 months and 2.2% ytd
Our machine-learning model forecasts more appreciation, retracing the broad depreciation of the past decade
The current rally is the strongest since 2008, making it difficult for traders to ignore
27 May 2021
Machine-learning forecast
The current price of the Chinese yuan (CNY) in US dollars is 0.1565. Our machine-learning model forecasts a move to 0.1612 – an appreciation of +3.0% – over the next 12 months; but the path taken to get there will not be linear. The model first projects a break above the five-year high of 0.1602 within the next few months, followed by a move back down to 0.1525, before finally rallying towards 0.1612.
Downwards channel, but stronger than ever
CNY/USD has been trading inside a broad downwards channel (depicted on the chart below) for the past decade; however, there are clear signs of a shift in momentum.
1-year rolling performance
The current 1-year rolling return of +10.7% is the highest seen since 2008.
Number of consecutive positive months
Last year's rally to the top of the channel saw eight consecutive months of positive trading, the highest recorded since 2008. CNY has also increased its ability to string together consecutive positive months throughout the past 10 years – highlighting the growing bullishness.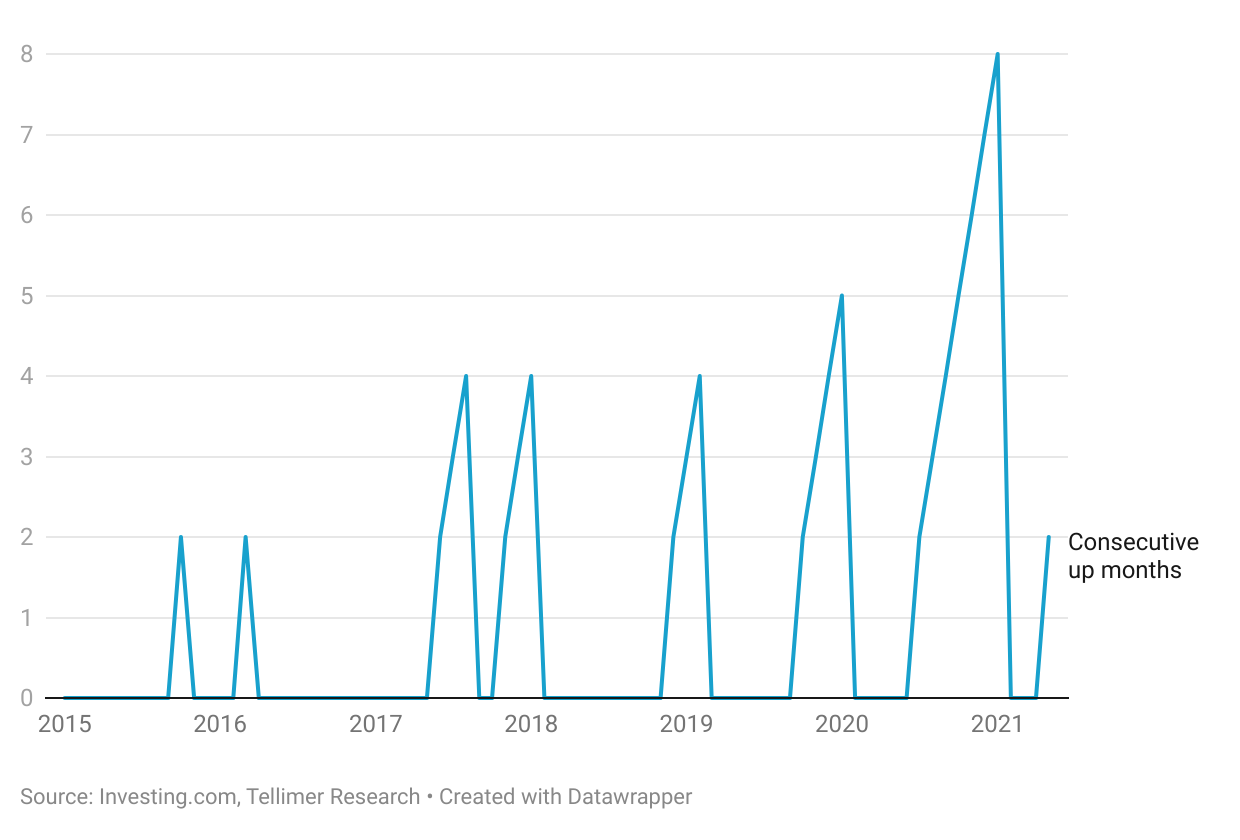 ---
Disclosures
This report is independent investment research as contemplated by COBS 12.2 of the FCA Handbook and is a research recommendation under COBS 12.4 of the FCA Handbook. Where it is not technically a res...
Full Tellimer disclaimers