16 February 2021
Attack on US airbase in Erbil is a reminder of Iraq's difficult path

Stuart Culverhouse
Head of Sovereign & Fixed Income Research @ Tellimer Research
Patrick Curran, Hasnain Malik
16 February 2021
Iraq claims an Iranian-backed group is responsible for the attack
With elections already delayed, Iraq's ambitious reform agenda faces both political and security hurdles
There has been little, if any, impact on bond prices in the Iraq/Kurdistan bond complex, but it is still early


16 February 2021
Monday's rocket attack on a US-led military base outside the international airport in Erbil (Iraq claim an Iranian-backed group is responsible) is a reminder of the difficult path Iraq is navigating, with its ambitious reform agenda facing both political and security hurdles.
Twin suicide bombings killed 32 people last month in Baghdad (the Islamic State claimed responsibility), and the early election in Iraq has been pushed back four months to October 2021.
The pretext provided by PM al-Kadhimi in January was that the election commission requested more time to prepare. But the risk is that the election delay triggers a resumption of mass protests (and the use of force against those protestors by militia threatened by any change to the status quo of formal politics).
Talks of IMF funding had prompted a rally in Iraq's eurobonds in recent weeks. But the IMF Board meeting passed without the Rapid Financing Instrument getting approval. More work is seemingly needed to reach agreement.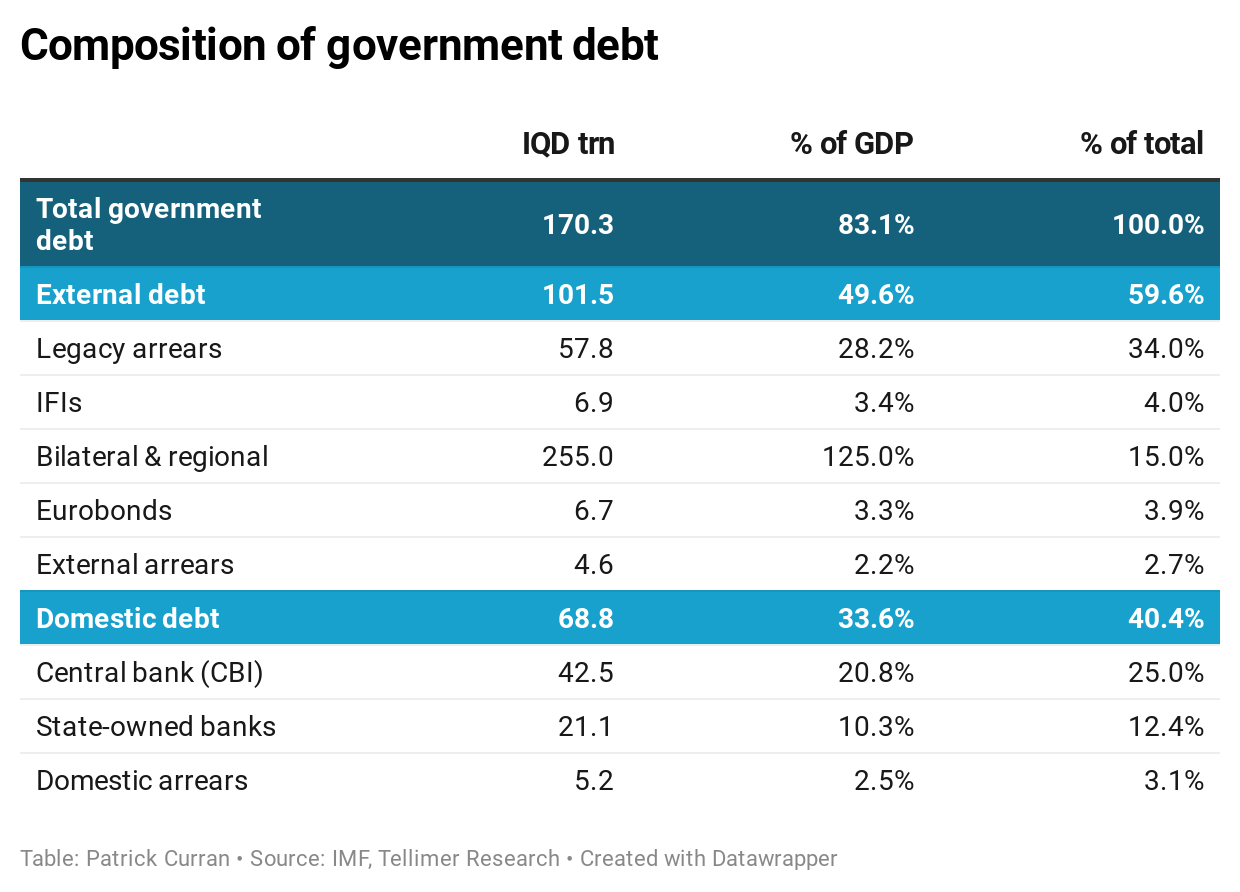 While the attack signals ongoing regional tensions ahead of Iraq's election in October and hopes of an Iran nuclear deal under US President Biden, so far there has been little, if any, impact on bond prices in the Iraq/Kurdistan bond complex. But it is still early and the corporate bond market is illiquid.
Recall also that after a previous escalation of US-Iran tensions, in January 2020, Iraq US$ bonds fell 5 points initially but quickly recovered.
Related reading
Iraq: Hopes of IMF funding deferred – 12 February 2021
Iraq election delay risks more protests – 20 January 2021
Iraq: Dinar devaluation kicks off long road to reform – 21 December 2020
Iraq: Downgrade to Sell on US-Iran escalation risks – 8 January 2020
---