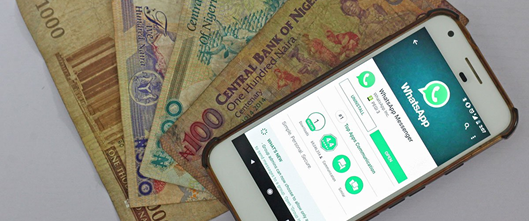 Digital banking will be a key disrupter in the 2020s
Remittances are very important for many developing markets including India, China, Nigeria, Pakistan, Bangladesh as receivers, and for the UAE, Saudi Arabia and many developed markets as senders. We expect technological changes to disrupt current processes and services over the coming decade.
According to GSMA, 'mobile money'-enabled remittance services are available across 184 unique corridors in 35 sending and 40 receiving countries. In 2018, US$4.3bn was remitted via mobile phones, but this represents less than 1% of total remittances. Given mobile money has key advantages that we list below, we think its market share of remittances could see explosive growth over the coming decade.
Mobile money brings several benefits for remitters, receivers and governments:
Low cost. Mobile money remittances cost c50% less than traditional channels. Unit costs are declining every year.
High convenience. Mobile money carries several benefits: i) flexibility of timing to make the transaction; ii) no need to visit physical branches; and iii) increased safety as the transaction can be made directly from the home or workplace.
Eroding the informal segment. The major factors that motivate people to use informal remittance channels are low cost and convenience. Mobile money is therefore well-positioned to compete with the informal segment, which should help governments by reducing the incidence of money laundering and tax evasion.
Increasing reach to rural populations. The presence of mobile money agents in rural and remote areas has been a critical driver of mobile money in many markets. It is often uneconomic for the other formal companies in the sector, such as banks and money transfer operators (MTOs), to have a good footprint in such locations.
African countries could be key beneficiaries
Africa typically has the highest cost of small-ticket remittances (c18% of transaction value via banks and 8% via MTOs). Considering that mobile money is already popular in some African countries, remittances could see rapid growth.
Not a significant threat for the banking industry
Remittances on average are c1.5% of revenues for banks in emerging and frontier markets. Given mobile money's advantages, we do think remittance volumes could shift away from banks, but we think the bottom-line impact would be negligible.
Chart: Cost of remittances (US$200 transaction size)
Source: GSMA, World Bank, Tellimer Research
Read our full 2020s Vision: 20 themes for the next decade report.